In the Great Outdoors
Discover the charm of Steinheim, nestled in a leafy setting at the bottom of the Sûre valley.
At the heart of this typical Luxembourg village, a stone's throw from the historical town of Echternach, for three generations the Hôtel Gruber has been welcoming guests into a warm, family atmosphere for a quick stop or longer stay.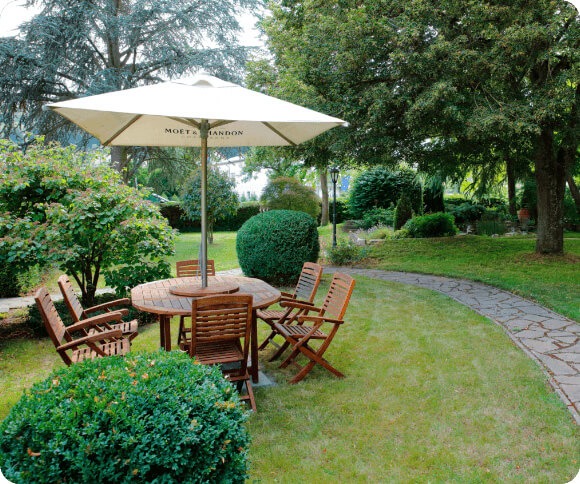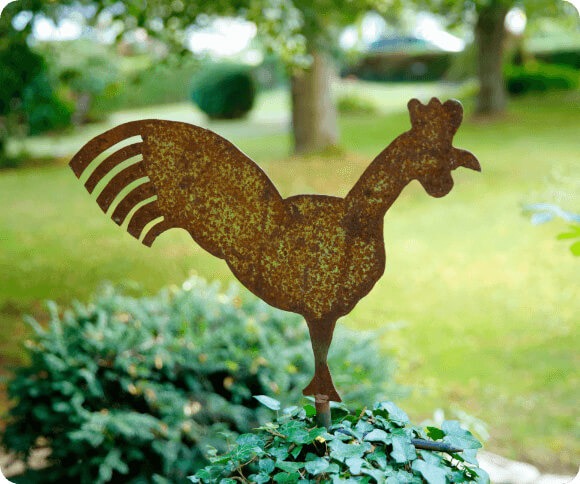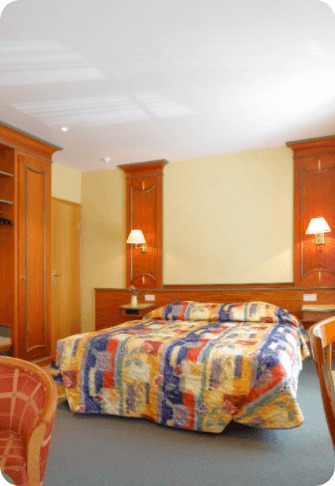 Rooms
The cosy and comfortable standard and superior rooms offer comfort, equipped with bath or shower, WC, direct outside telephone line, television, radio and safe, they contribute to making your stay a total success.
Culinary Pleasures
The local cooking will delight you, whether during your holiday stay or during one of the numerous gastronomic weekends.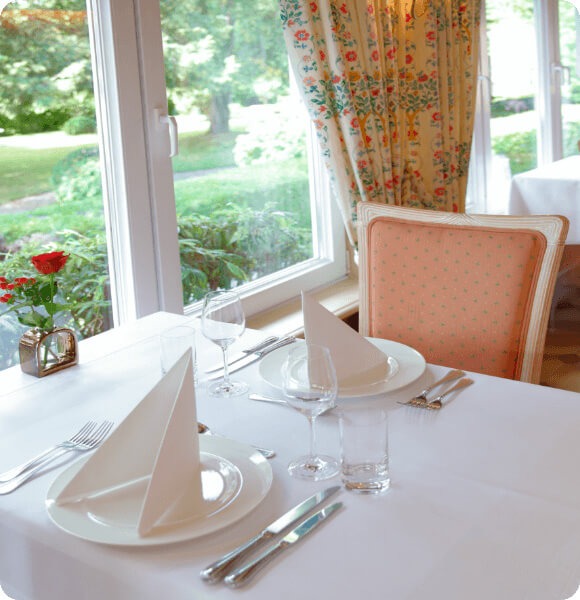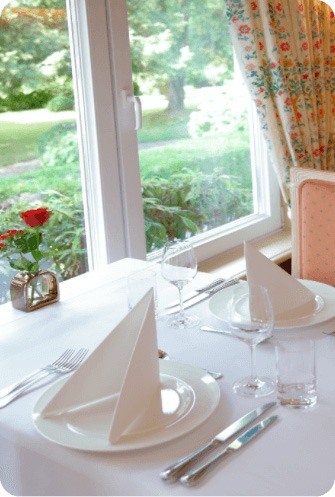 Testimonials
"Wer an der Sauer in Luxemburg gut essen möchte, kommt am Restaurant Gruber in Steinheim,
ganz in der Nähe von Echternach, nicht vorbei."
Roger S. - Tripadvisor | 07/10/2019
"Hotel très sympathique calme Toujours servi avec le sourire et toujours très attentionné Nous sommes restés 8 jours en demi pension Accueil chaleureux ambiance familiale Très bonne restauration Chambre spacieuse avec un grand lit"
Pierre B. - Tripadvisor | 26/09/2019
"We were in Luxembourg for my wife's niece's wedding.We stayed here for 4 days, and what a great experience! Service was consistently excellent, room and premises were always clean, neat and well kept, staff was very friendly and the location was central to where we needed to be and travel to."
kenpetty - Tripadvisor | 21/07/2019
"Alles is er piekfijn in orde, kamer,badkamer ,bad- bedlinnen . De gastvrouw is zeer vriendelijk en klant gericht .Een aanrader voor wie rust ,lekker en gezellig tafelen toch prioritair is ."
Christine S. - Tripadvisor | 24/11/2019
"Prettige ontvangst, mooie kamer, good ontbijt, mogelijkheid "a la carte" diner, dan wel hotelgastenmenu er wird goede kwaliteit geboden"
8/4/2019
"Very nice clean Hotel, the Manager & her stuff were very helpful. The meals & wine in the hôtel-Restaurant were excellent. Nice garden & good parking"
20/5/2019